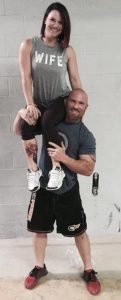 SONJI ROSE
CROSSFIT L1, CROSSFIT JUDGES COURSE
Sonji's Training Philosophy: I'm finding my passion lies in helping someone live a happier, healthier life. I've experienced the confidence & results Crossfit & weightlifting have to offer & want to help others experience this. Fitness is better achieved with the support of a community that shares the same goals & values. This is the most amazing aspect of Crossfit!

I've also come to realize how beautiful strength can be, not just physically but mentally as well. this is not just a place for elite athletes. This is a place for people determined to improve their fitness & wellness. Crossfit can provide levels based on different personal goals & interests while forming that deep-rooted community. Learning how to eat well, train hard, & persevere is what I'd like to share with anyone interested!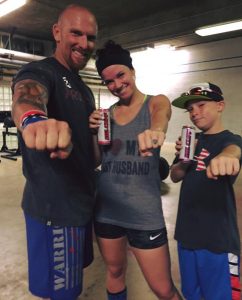 CLAY ROSE
CROSSFIT L1, CROSSFIT JUDGES COURSE, USA WEIGHTLIFTING
Clay's Training Philosophy: I come from a weightlifting background & wasn't really interested in Crossfit when my wife, Sonji, started several years ago. I was very reluctant to even give it a try but fast forward 5 years and we're both CFL1s. I also have my certification in USAW which transfers over nicely to Crossfit's strength aspect. Sonji and I feel like doing Crossfit together makes us stronger as a couple. There's definitely some healthy competition there to see who has the best time!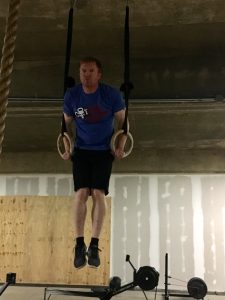 ROB WALSH
ACSM CPT, NASM CPT, CROSSFIT L1, CROSSFIT JUDGES COURSE
Rob's Training Philosophy: 

Rob's Crossfit Training Philosophy: My love for physical fitness began in high school and transferred to my military career afterwards.  A military career meant not only being fit for me, but for my brothers and sisters by my side.

I can help my athlete's with cardio-respiratory fitness, fat loss, mobility, and muscular size and strength. My philosophy is to get an athlete to his/her goals as soon and as safely as possible by applying specificity and progression. I carefully monitor each athletes's progress to quickly identify plateaus. Once a plateau has been reached, I apply techniques and change certain aspects of an athletes's workout to continue seeing results.

Being a Torment Crossfit instructor is a very rewarding career choice, and I genuinely enjoy watching my athlete's succeed.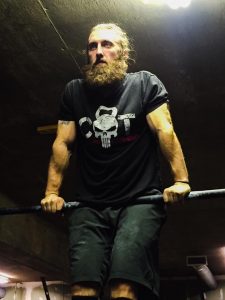 BEN LOCKHART
CROSSFIT L1, CROSSFIT JUDGES COURSE, CROSSFIT FOR KIDS
Ben's Training Philosophy: My family is the most important thing in my life, so I try to carry that mindset over into my training. Spending time with my wife and my two daughters are precious to me. It's even more rewarding knowing we can get involved in something like Crossfit as a group and all live healthier lives while still maintaining that quality time together.

I came to realize that this was also one of my favorite aspects to Crossfit. Since we all persevere through workouts together, you create bonds and gain people in your life through your gym that practically become an extension of your family. The crew at Crossfit Torment has been so welcoming and encouraging.

Crossfit has really become something I love to be involved with, so I decided to get my certification to be a Crossfit L1 Trainer. Then, I went on to become Crossfit for Kids Certified so I can continue to pass on this wonderful experience to my kids and others of the next generation of athletes.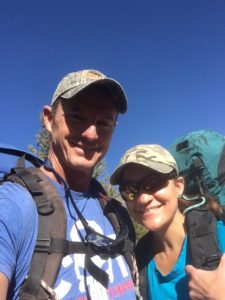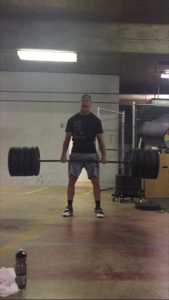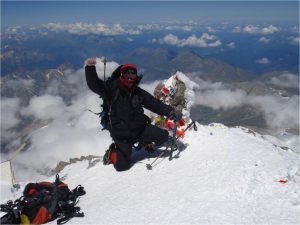 ADAM HODGES
ACSM CPT, CROSSFIT L1, CROSSFIT JUDGES COURSE, GENERAL MANAGER ANDERSON HEALTH & FITNESS CENTER
Adam's Training Philosophy: At 52, I'm a living example that CrossFit is for everyone.  I have a background in sports and have always lifted weights, biked and ran.  A few years ago I started to occasionally go in and do CrossFit with a fellow trainer here at the fitness center and it would shock me how winded and tired it would make me.  I realized then there are different levels of fitness and this CrossFit stuff was showing me a level of fitness I had yet to attain.  I soon became hooked and over time the workouts became easier and the movements and lifts became doable.  Now it's hard to miss more than a day without some serious withdrawals.

The CrossFit Torment athletes are some of my very best friends.  There is something about CrossFit that attracts people you want to be around – be in the trenches with.  My wife Laura and I frequently work out together and many times on Saturday mornings our four little ones, ages 5 to 9, will join us for what they call "A kid workout".

My personal trainers, who are some of the best in the business, all do CrossFit.  I'm not sure if they do CrossFit because they are great trainers or if they are great trainers because they do CrossFit.

A final thought…. If you are someone who wants to dramatically improve yourself -mind, body and spirit – then please come give this a try.  The initial effort required will be great and will likely push you beyond what you have experienced thus far.  The reward awaits you!